The MOXIE MUSEUM annex of the Matthews Museum in Union, Maine is now a reality, with the centerpiece Moxie Bottle House/Stand now proudly in place...formally dedicated on 8/26/09. The Museum is located on the Union Fairgrounds (address: Fairgrounds Lane, Union ME 04862) and is open to the public during during the summer months of July and August, Wednesday through Saturday, 12 noon - 4 pm (except holidays). Extended hours during Union Fair week with free admission for Fair ticket holders.
Museum contact info: May - September: 207-563-1544, October - April: 802-476-2792.
---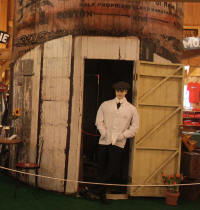 Click here for a picture history of the remarkable all-volunteer two month construction process, followed by a Village Soup local newspaper article about this project!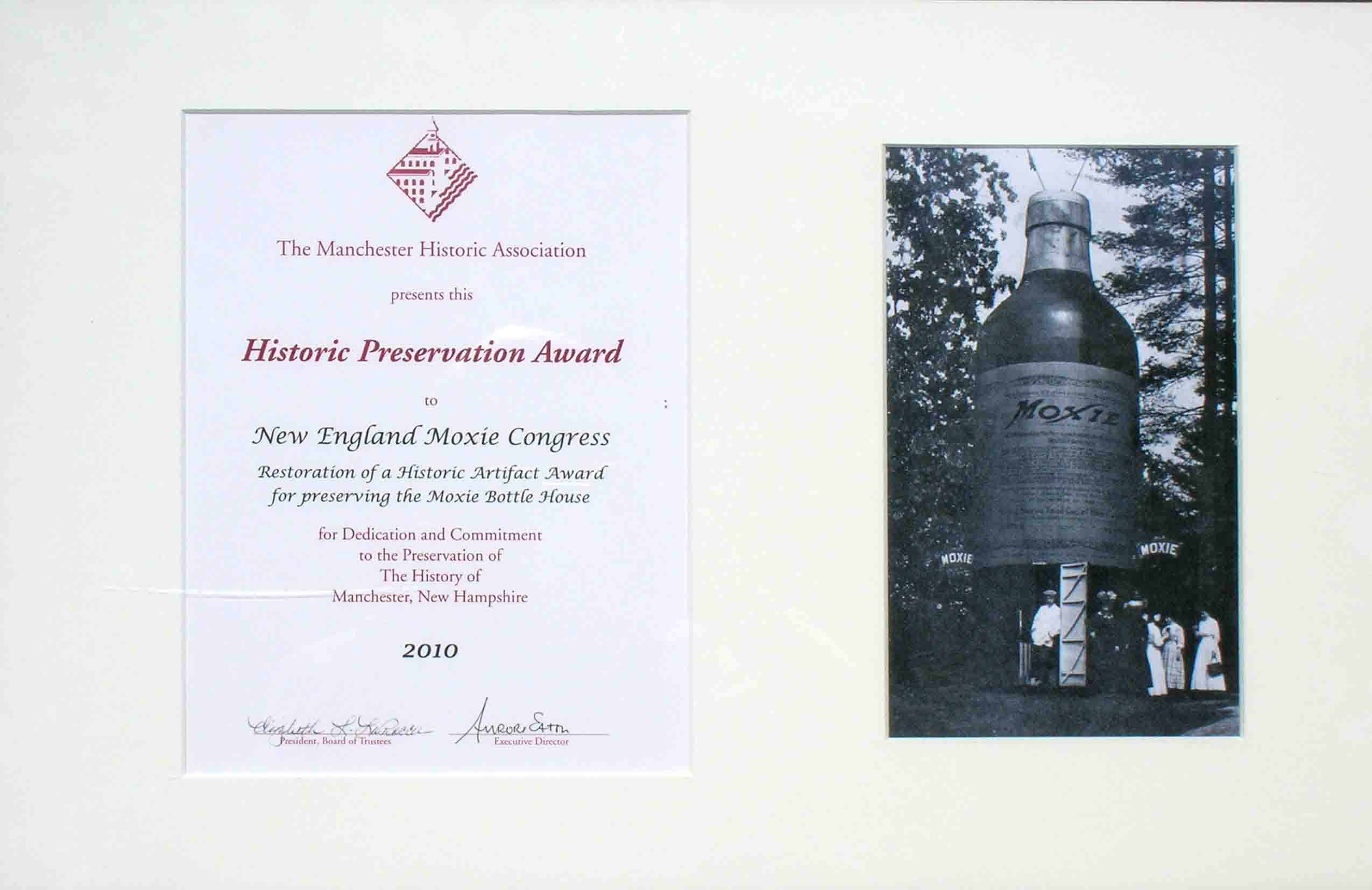 Historic Preservation Award
Presented to NEMC and the Matthews Museum by the Manchester (NH) Historic Association on May 13, 2010 for "Restoration of a Historic Artifact...for preserving the Moxie Bottle House"
Click to see full size!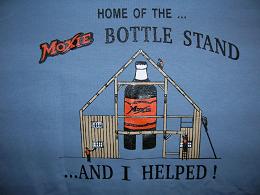 Click HERE for a review from Roadside America.com
For the history of the Moxie Bottle House/Stand which is the centerpiece of this Museum, click HERE